$$ Sticky Dollars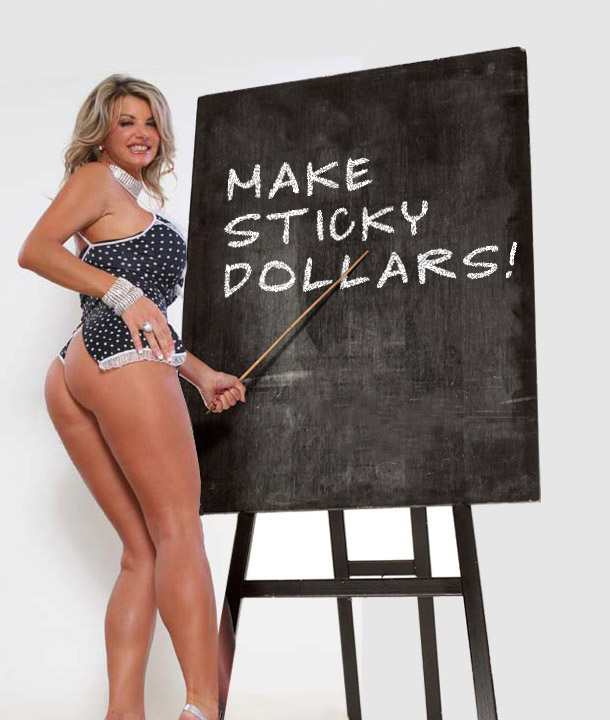 Want to make money promoting US? Here is your chance: Vickyathome, SaraJay, PumaSwede, ShandaFay, DeauxmaLive, BobbiEdenLive, Gabby Quinteros, CharleeChaseLive, AngelinaCastroLive, JuliaAnnLive, CarmenValentina, KimberLee, JelenaJensen, TashaReign, PennyPax and so many more!
the most interactive major pornstar sites on the net (regular chats and cams every day of the week, 24/7 webcams, members board, and personal private messages with us)

Each site is regularly updated and loaded with years and years of exclusive content

pornstars garnering awards ie various AVN awards, Booble Girl of the Months, Booble Girls of the Year, MissMySpaceUSA, Fame Awards Best Website nominations, XBiz Web Babe of the Year nomination, Best Ass nomination, etc...

All girls actively involved in all aspects of the site.

Each girl cams at least once a week!

aggressive and effective promotional galleries, new galleries each week

recurring 50% payouts with great retention!
weekly payouts by CCBill
If you want to join our affiliate program email rokkerrdave @ gmail . com to get set up.